With beautiful treatment rooms, a hand made Vichy table and relaxation room, we have everything to help you unwind and relax.

From the moment you enter our day spa, our approachable, attentive, and dedicated team will tend to your every need. Our therapists are always on hand to guide you, from choosing the right treatment for you or advice on products.


Personalised Treatments
Allow our spa experts to take you on a journey of blissful indulgence with an array of services.
Incredible massages, both relaxation and deep tissue
Wondrous full body exfoliations using aquatic polishes
Be cocooned in muds designed to revitalize, detox or soothe
Amazing mind melting head massages
Grounding experience for the feet
Features
A spa for Men & Women
Opening Times Monday to Friday 9am – 6pm
9am - 5pm Saturdays / 10pm - 4pm Sundays
24hr booking service
Facilities


5 beautiful treatment rooms, including a couples room and one Vichy shower.

Serenity Room, Balcony overlooking the resort pool

Change room with lockers & WC

Products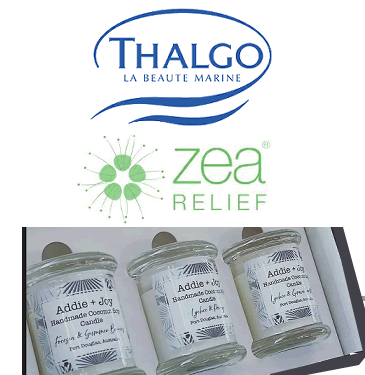 Using the French Born brand, Thalgo for our facials, this brand has tapped into years of marine research to create products using the most efficient ingredients.

Hidden deep in the oceans' depths are a multitude of treasures such as minerals, highly assimilable trace elements, vitamins, amino acids and other active molecules, by the flora and fauna to help them survive in their hostile environment.

By tapping into these treasures, Thalgo's products help nourish, soothe and rehydrate the skin.

We also stock Zea Relief, which contain the therapeutic benefits of Australian Kunzea Oil – Tasmania's best-kept, natural secret! They have been naturally formulated to relieve, heal, protect and soothe.

Addie and Joy candles are hand poured in small batches in tropical Port Douglas. Made with 100% Australian Coconut Soy wax and Australian made fragrances, each candle is hand poured with care. These make great gifts for yourself as a memory of your holidays in Far North Queensland or a present for a loved one.